Ray Tracing For All
Toolbag 4's brand-new ray tracing engine is a lightweight and powerful system for lookdev, compositing, and final rendering. Optimized to run on all modern GPUs.
Achieve even faster ray-traced results with native hardware support of NVIDIA RTX devices.




A New Light
Interactive ray tracing delivers a stunning level of image quality to Toolbag.
With physically-accurate shading, global illumination, reflections, caustics, and more, your art has never looked better.
Advanced Denoising
Toolbag's AI denoising uses machine learning to retain detail and provide a smooth, realistic result. This enables you to use fewer ray casts resulting in faster render times, giving you more time to be creative.
GPU Denoiser
Hardware-accelerated on NVIDIA RTX devices

Compatible on all NVIDIA Geforce cards (10 and newer)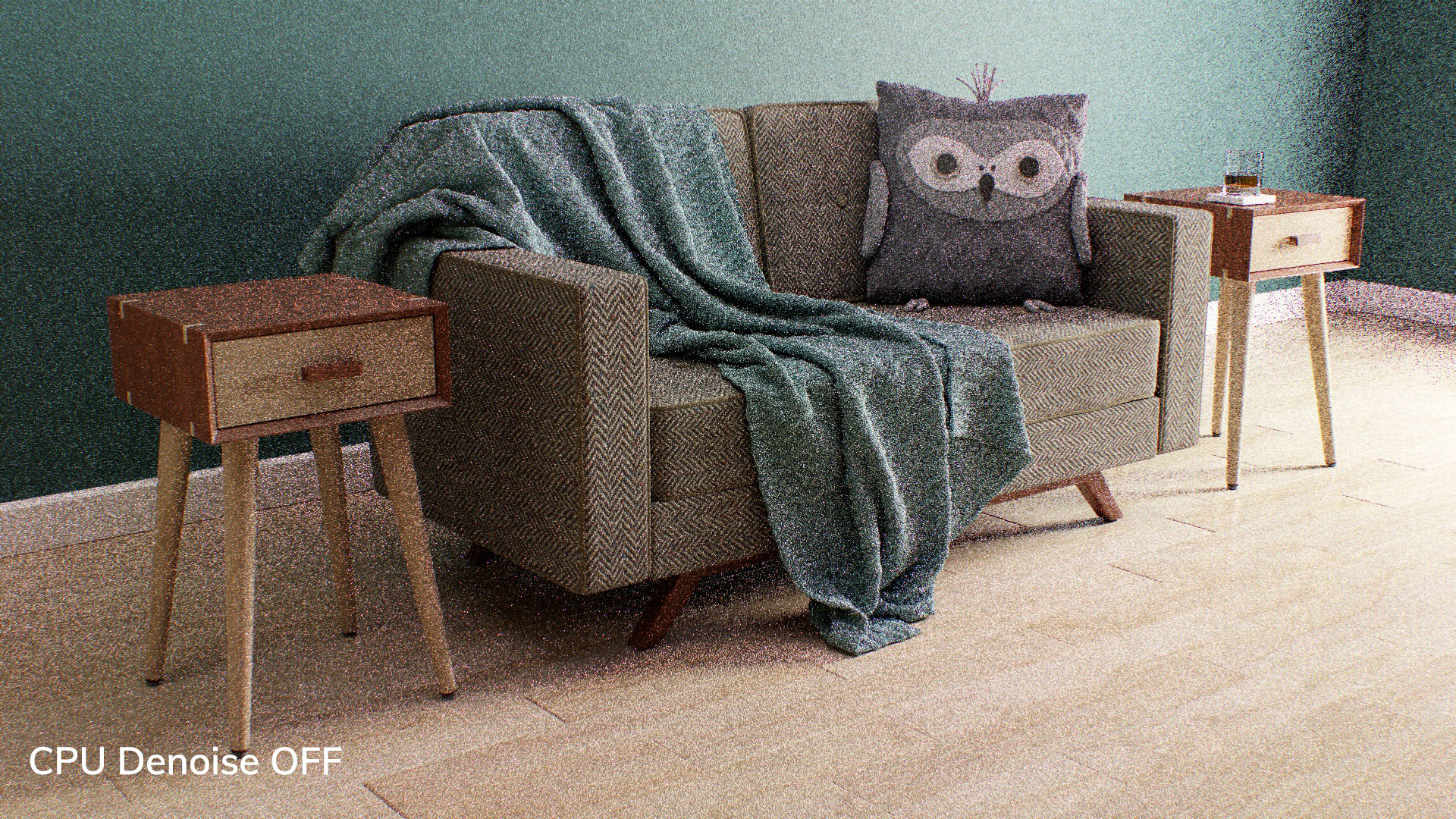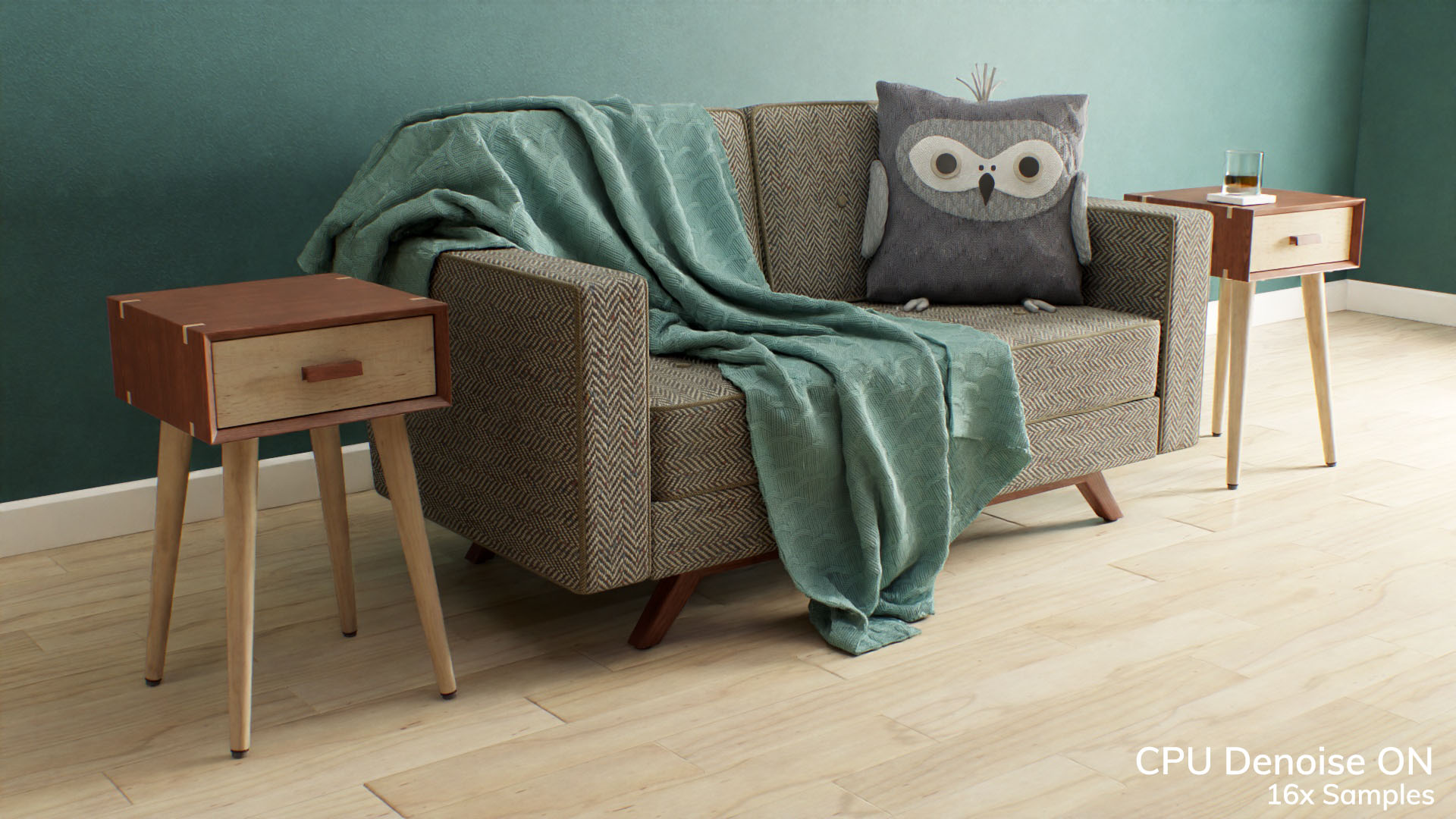 High-Quality CPU Denoiser
Highest quality detail retention
Real-Time Raster
Toolbag's industry-standard, game-style raster renderer gives you complete creative control. Now featuring:
Customizable AO, local reflection, and diffuse light bounces

Improved GGX and anisotropic shading

Smoother anti-aliasing & transparency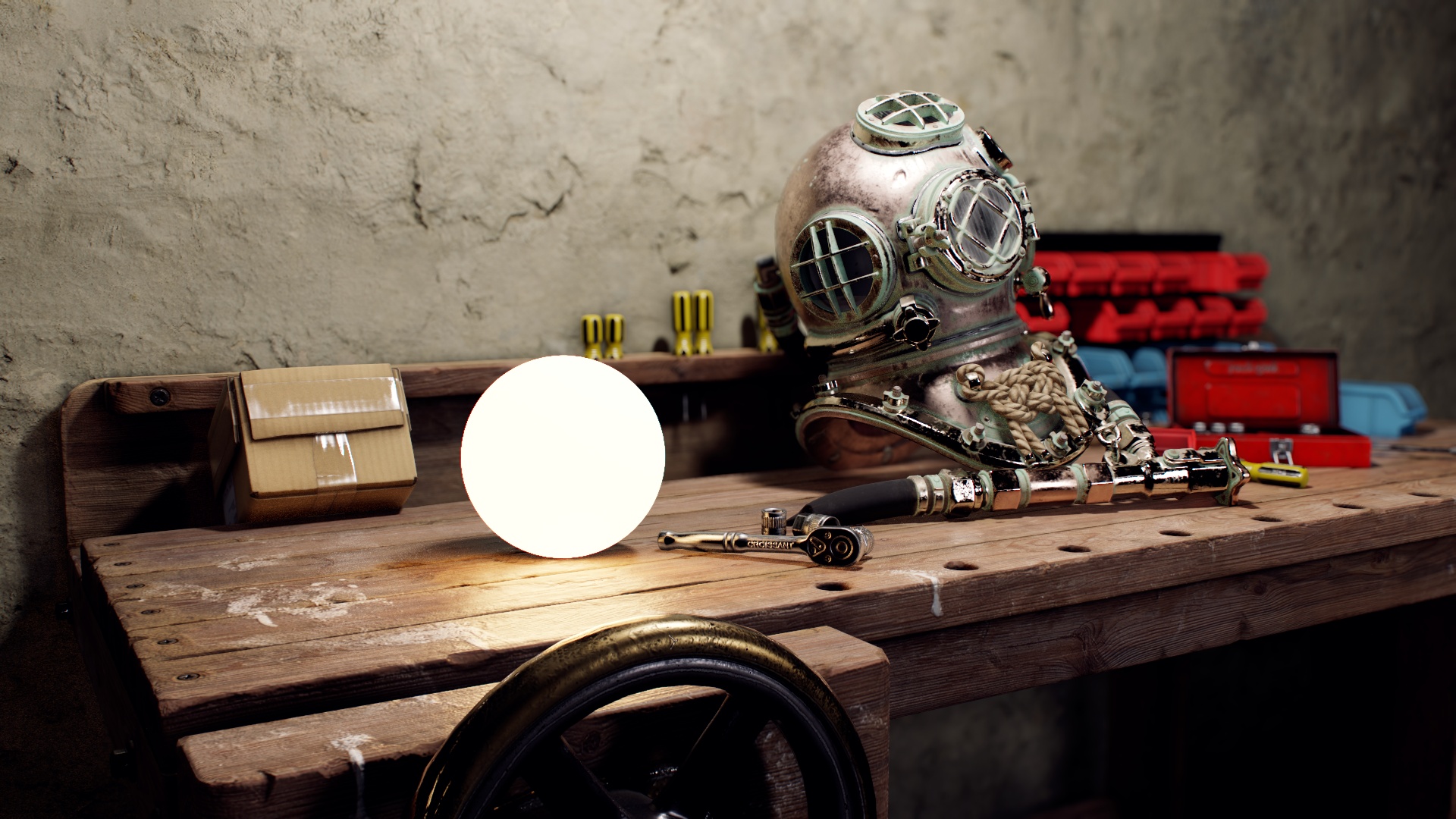 Image-Based Lighting
Add realism to your renders by recreating lighting from real-world locations. Coupled with ray tracing, image-based lighting makes it easy to generate beautifully-balanced lighting and dramatic shadows with the click of a button.
Access hundreds of real-world skies for free in Toolbag's regularly updated Library.
Camera & Post Effects
Become a mastermind director of your scene using Toolbag's trusted camera system. Cameras in Toolbag offer tone mapper presets and color grading tools to help you capture the cinematic style you want.
Need compositing control? Add as many cameras and render passes as you need on your next render project.
Interactive Ray Traced Renderer

Real-time Raster Renderer

Dynamic Lights (Omni, Spot, Directional)

GPU Hardware Accelerated Performance (NVIDIA, AMD)

NVIDIA DLSS AI Image Upscaling
Transmission Light Bounces

Viewport Samples (frame accumulation)

Real-time GPU Denoiser (hardware accelerated)
Screen Space Ambient Occlusion (AO)
Perspective / Orthographic Mode

Depth of Field – Ray Traced / Post Effect Mode
Tone Mapping – Linear, Heji, Reinhard, ACES

Grain – Film / Digital Mode
Image – .jpeg, .png, .tga, .psd (8/16/32-bit), .exr (16/32-bit)

Image Sequence – .jpeg, .png, .tga, .psd, .exr

Video – .avi (lossless), .mp4

Transparency (alpha mask)

Denoise Strength (GPU, CPU)

Compression Quality (video only)

Render Passes (wireframe, alpha, depth, ID maps, light maps, & more)
DOWNLOAD
Activate a free 30-day trial:
Download & Install Toolbag 4.
Run the software.
Click 'Sign Up' on the welcome window to register for an account.
Check your inbox to confirm your new account.
Return to Toolbag and log in. A free trial license will be automatically created upon login.