Your favorite baker just got faster.
Toolbag 4's new ray tracing implementation delivers faster, more accurate baking results on all GPUs.
RTX card? Blazing fast.
Real-Time 3D Preview
Toolbag's GPU-accelerated baker allows you to preview mesh changes and Bake Project adjustments in real-time. There's never a need to bake-and-wait.
Artist-Friendly Workflow
Following standard naming conventions, meshes auto-sort into Bake Groups, isolating high and low poly meshes per object to achieve perfectly clean bakes.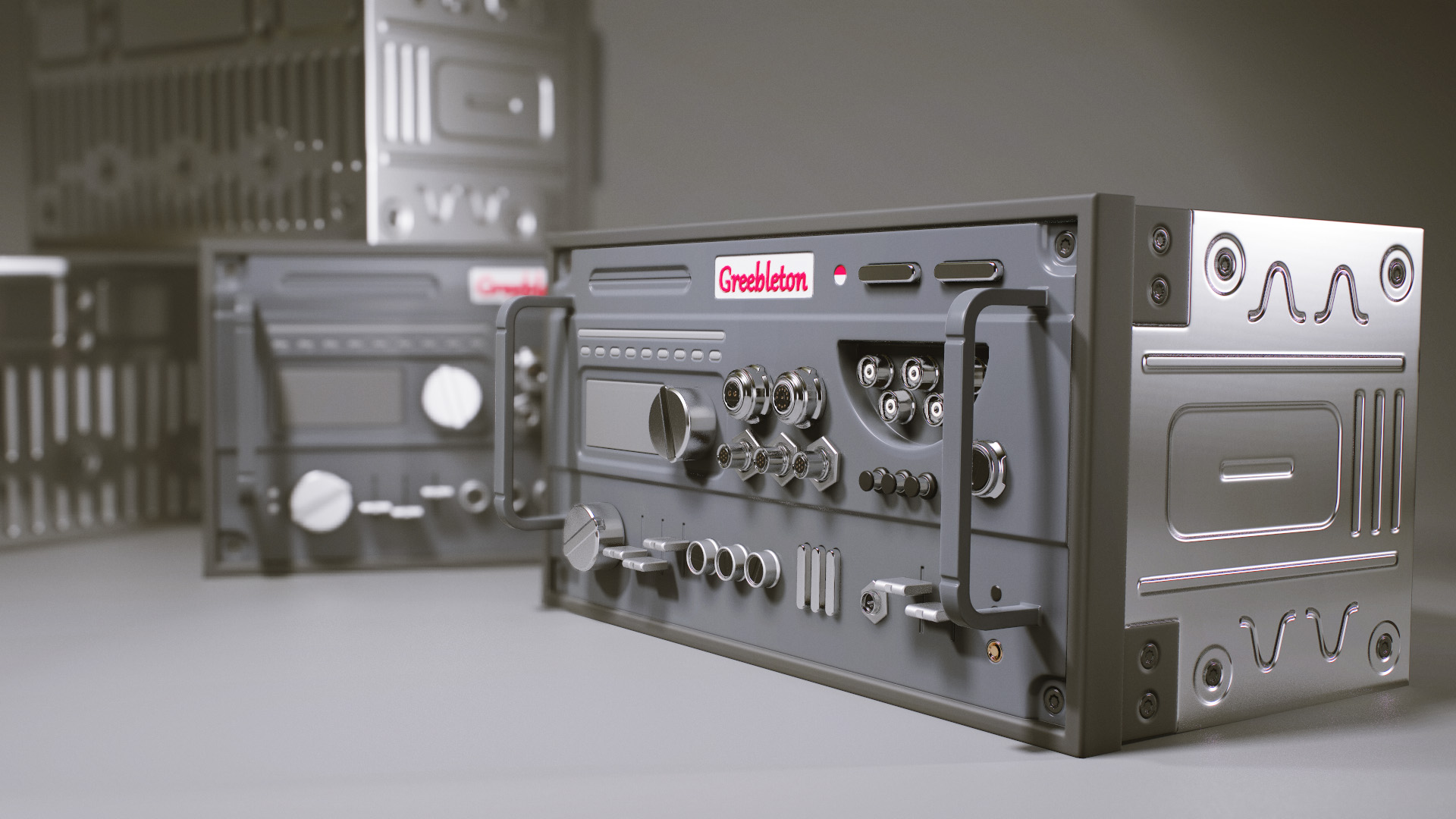 Precision and Control
Refine your bakes with Skew and Offset painting tools.
Offset painting gives you the ability to sculpt your cage with precision to best suit each mesh. Skew map painting fixes errors in projection direction, previewing each change in real-time.
High Resolution Mesh Support
Toolbag's Baker is built to handle what you're ready to throw at it. Bake high-resolution character sculpts and complex hard surface models direct from your modeling package of choice.
Unified Baking & Texturing
Link your Bake Projects and Texture Projects to keep your content changes up to date in real-time.
Baked ID maps control material assignments, and surface and lighting maps drive processors to quickly generate weathering effects.
Maps Galore
Supporting a wide array of surface, lighting, material, and ID map types makes Toolbag's Baker a flexible solution that will fit your personal workflow and production pipeline.
Bake it all, or only what you need.
Bake Groups

Texture Project Live-Link
Multi-File or Multi-Layer PSD Output

Samples Per Pixel (4x, 8x, 16x, 64x)

Bits/Channel (8, 16, 32)

Adjustable UV Padding

Up to 8192 x 8192 resolution

Multiple Texture Sets (unique map per material)
Use/Ignore Hidden Meshes

Ignore Transforms

Smooth Cage (average cage normals)

Ignore Back Faces

Fix Mirrored Tangents

Tangent Spaces – Mikk, Maya, 3DS Max, Marmoset

Tangent Calculation – Per-Pixel / Per-Vertex

Tangent Orientation – Left-Handed / Right-Handed
Normals (tangent/object)

Height

Position

Curvature

Convexity

Concavity

Thickness

Bent Normals (tangent/object)
Ambient Occlusion / Secondary AO

Diffuse / Specular / Indirect Lighting

Material, Object, Group ID

UV Island

Wireframe

Alpha
Albedo / Albedo Metal

Gloss

Specular

Roughness

Metalness

Emissive

Transparency

Vertex Color
DOWNLOAD
Activate a free 30-day trial:
Download & Install Toolbag 4.
Run the software.
Click 'Sign Up' on the welcome window to register for an account.
Check your inbox to confirm your new account.
Return to Toolbag and log in. A free trial license will be automatically created upon login.