Game-Changing 3D Tools for Students
Toolbag's industry-standard 3D tools equip your students with the knowledge and skills to propel them into a successful creative career.
Stop the Software Hop
Long gone are the days of steep learning curves in multiple software packages. Keep your students focused on 3D art creation with Toolbag's lightweight and easy-to-use tools to bake, paint, and render assets in the same software. These synchronized workflows combined with the familiar UI make for a stress-free learning experience.
To top it all off, Toolbag 4 comes with a free built-in Library with access to hundreds of base materials, smart materials, brushes, and more to save time.
Students Today, Pros Tomorrow
3D industry standards for art production evolve quickly, and Toolbag will be there with latest tools to help every student prepare for an array of professional 3D artist opportunities:
Access From Anywhere
No physical location restrictions. Web-based authentication allows students and staff to access the software while traveling or studying from home, office, or classroom.
Simple User Management
Full control to deploy licenses for shared use in labs and classrooms, or (re)assign licenses to specific students and staff as needed.
Always Up To Date
Active Academic licenses will always have access to the latest, greatest release for Marmoset Toolbag. No version upgrade fees ever again.
What Instructors Are Saying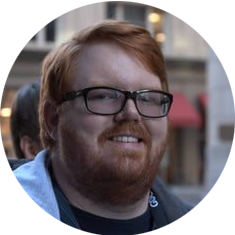 "The cage editing features that come with the baking system are perfect for helping students understand how their high poly meshes work within the game art pipeline. It also helps them understand errors and how to resolve issues with their textures. 

It's a great, accessible 3D software for students of all levels, and its wide range of tools lets them jump in quickly to create professional-quality bakes, textures, and renders. I would not have been able to run my class without this tool, and I believe that many of my students are successful because I was able to teach them how to use Toolbag."
DOWNLOAD
Activate a free 30-day trial:
Download & Install Toolbag 4.
Run the software.
Click 'Sign Up' on the welcome window to register for an account.
Check your inbox to confirm your new account.
Return to Toolbag and log in. A free trial license will be automatically created upon login.