What's New?
We've expanded the Shadow Catcher feature to make it easier to ground subjects in your scene. Shadow Catchers are now customizable, with new controls for adjusting a shadow's properties and support for custom shadow catcher meshes.
Expanded Settings
Here's a list of the new Shadow Catcher settings you can expect to see from Toolbag 4.04 onwards.
Fade Radius and Falloff sliders allow you to fine-tune how the shadow catcher blends into the background.

Indirect Shadow (Ray Tracing only) allows Shadow Catchers to catch reflections and bounced lighting.

Roughness slider controls how glossy or matte the shadow area is.

Roughness Map is a texture input to create variation in the reflections.

Specular Intensity and Fresnel control the intensity of the reflections.

Specular Map slot allows you to control reflectivity with a texture input.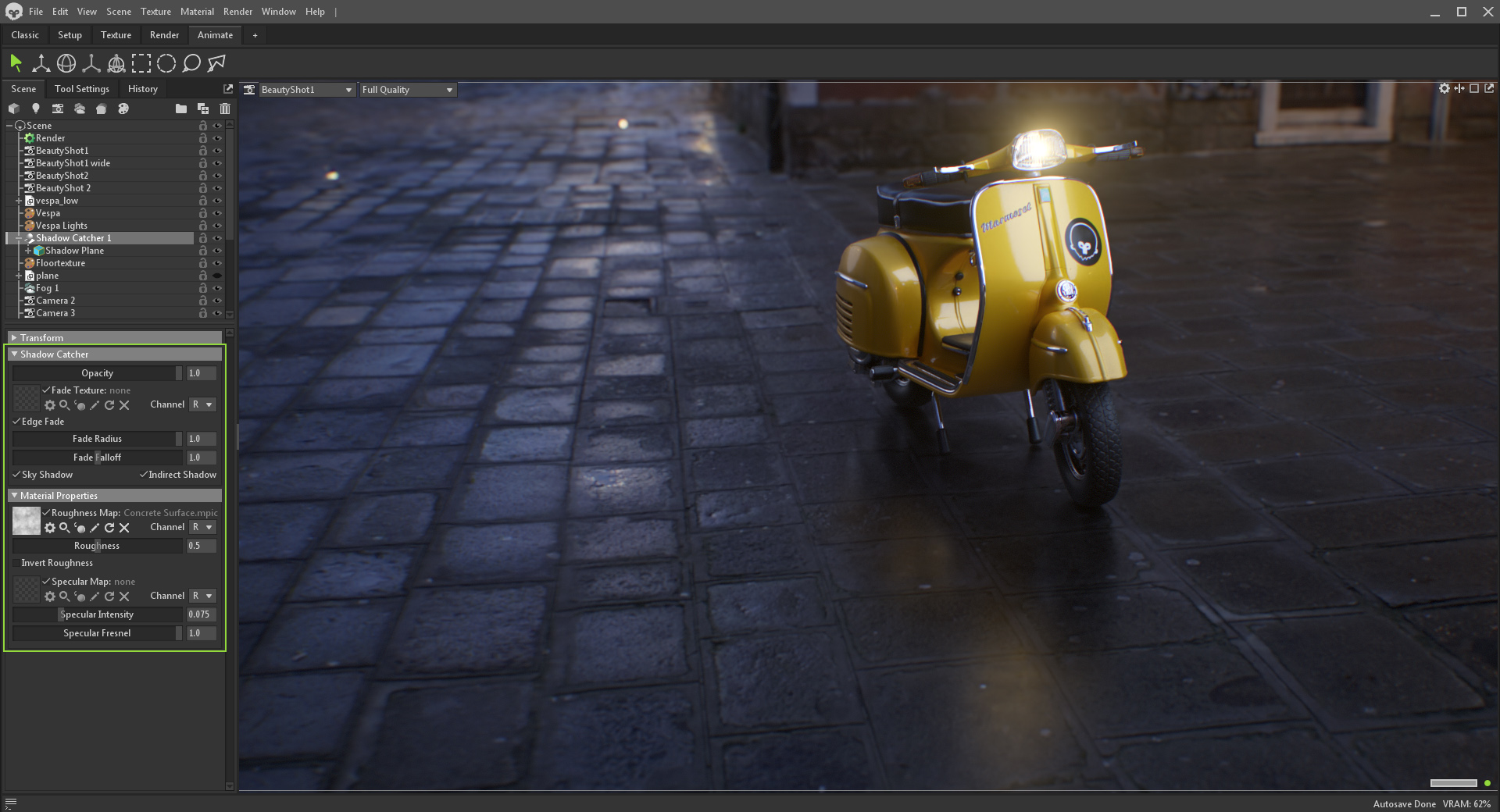 Custom Mesh Support
Shadow Catchers now work with custom mesh objects by simply dragging a mesh onto the Shadow Catcher. This image shows a street curb mesh parented to a Shadow Catcher object with Indirect Shadow enabled.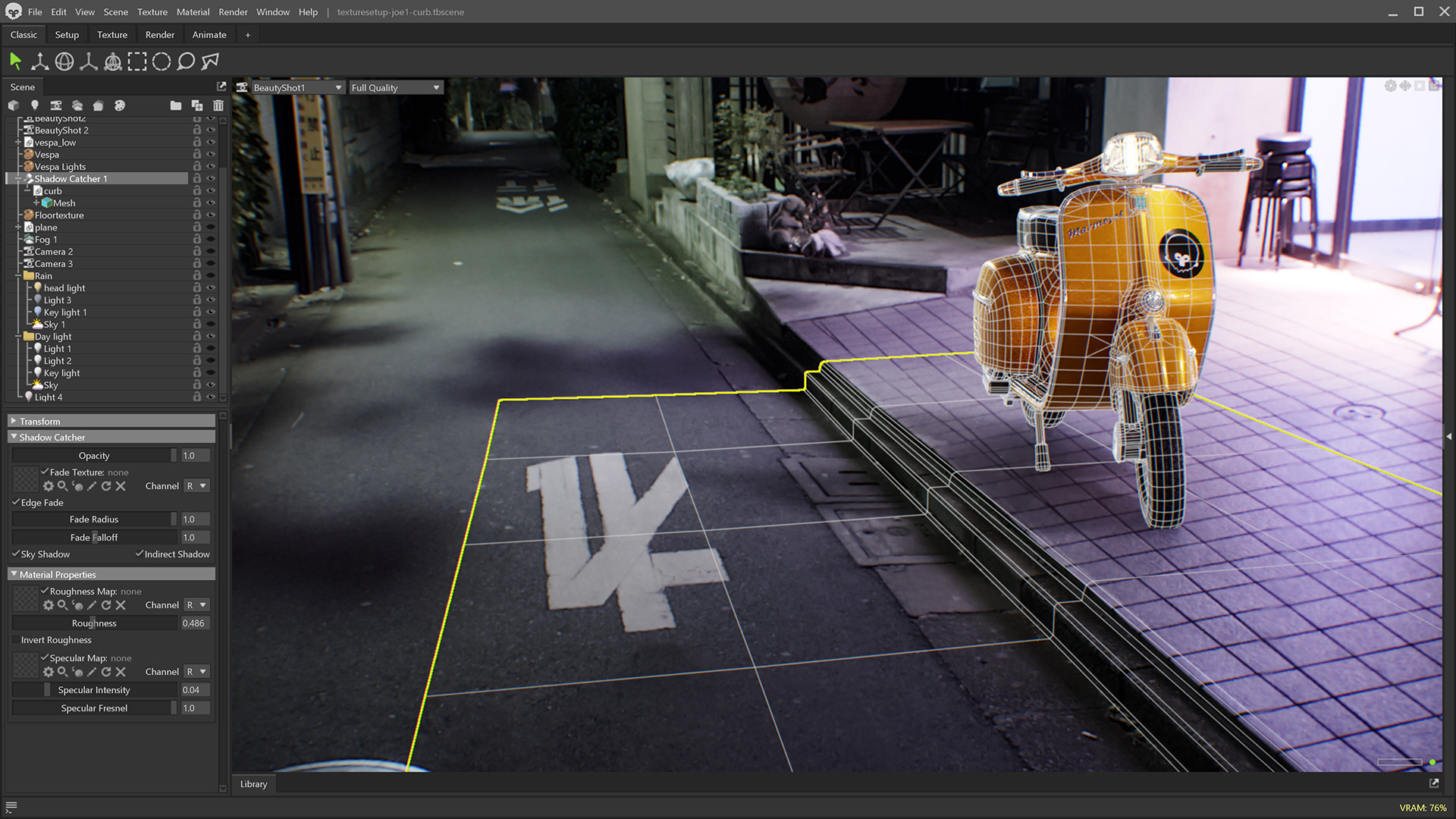 Shadow Catcher In Action
In the first slide, we see Indirect Shadow enabled with a Roughness value of 0.1. This creates an almost crystal clear reflection of our prop. This could be especially interesting to use for product visualization renders. 
The second slide shows a value of 0.5 gives a wet look effect that enhances believability by integrating the prop with the cobblestone street. A roughness map is applied to add some variation to the shadow's roughness.  
The final slide demonstrates a Roughness value of 0.8, producing a subtle yet effective shadow.
Thanks for reading! For more tutorials and quick guides, check out the Resources section of our site, and follow along with a 30-day free trial license of Marmoset Toolbag.