We're excited to announce version 3.05, the latest free update for Marmoset Toolbag 3. For this release, we've focused primarily on the Baker, with improvements to functionality, image quality, and stability. We've managed to sneak in a few extras too, like a new Advanced Microsurface shading model and a dedicated Roughness model.Download the installer from the Toolbag 3 product page, or by launching Toolbag 3 and clicking on the auto-update prompt. See the full change log on the Toolbag History section.
Improved Cage Algorithm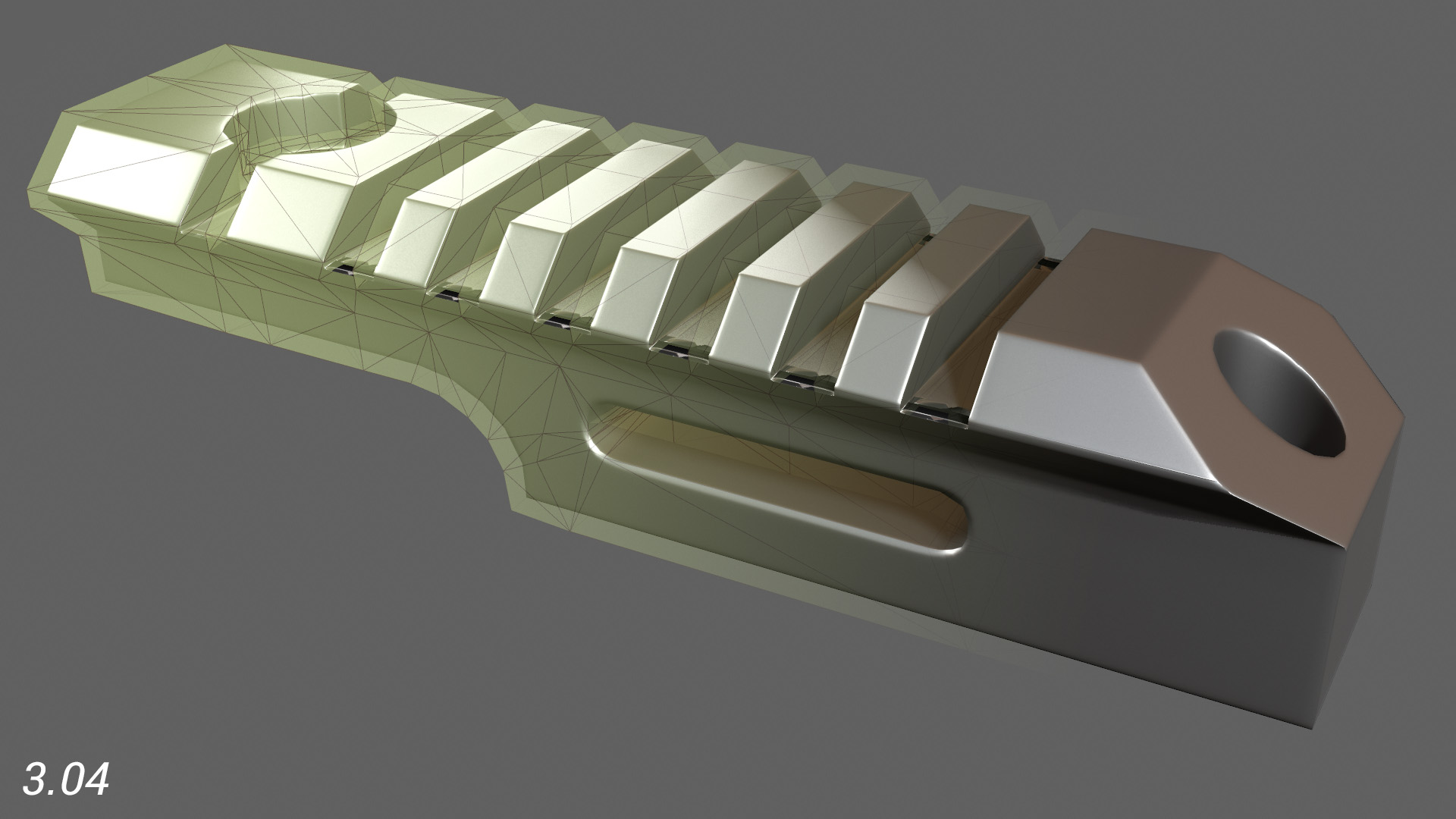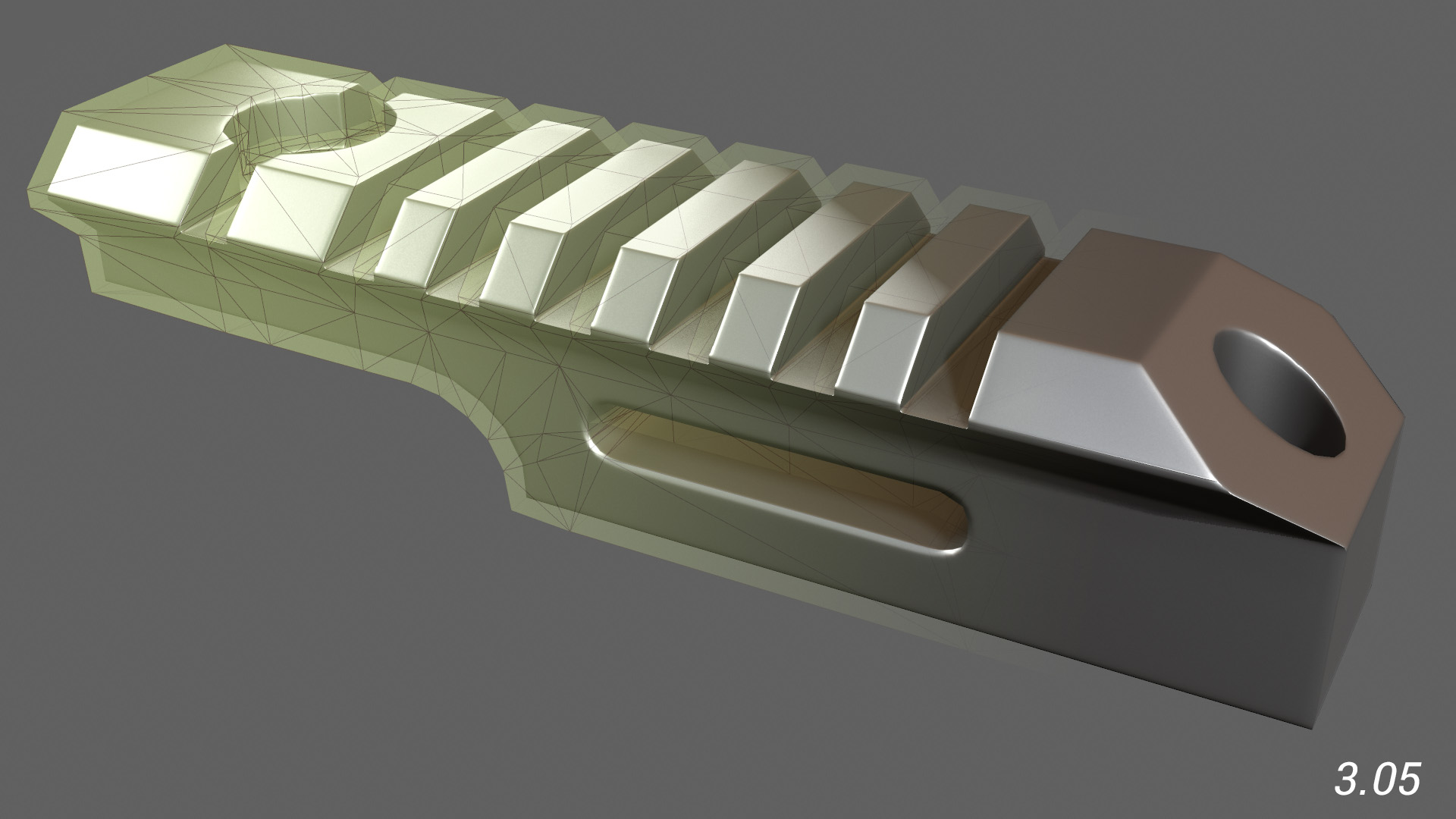 The Cage Offset function has been reworked to ensure that faces no longer collapse into the low poly with complex meshes. This change makes a big difference for hard surface assets in particular, and helps provide more reliable cage extension for all assets types.
Custom Cages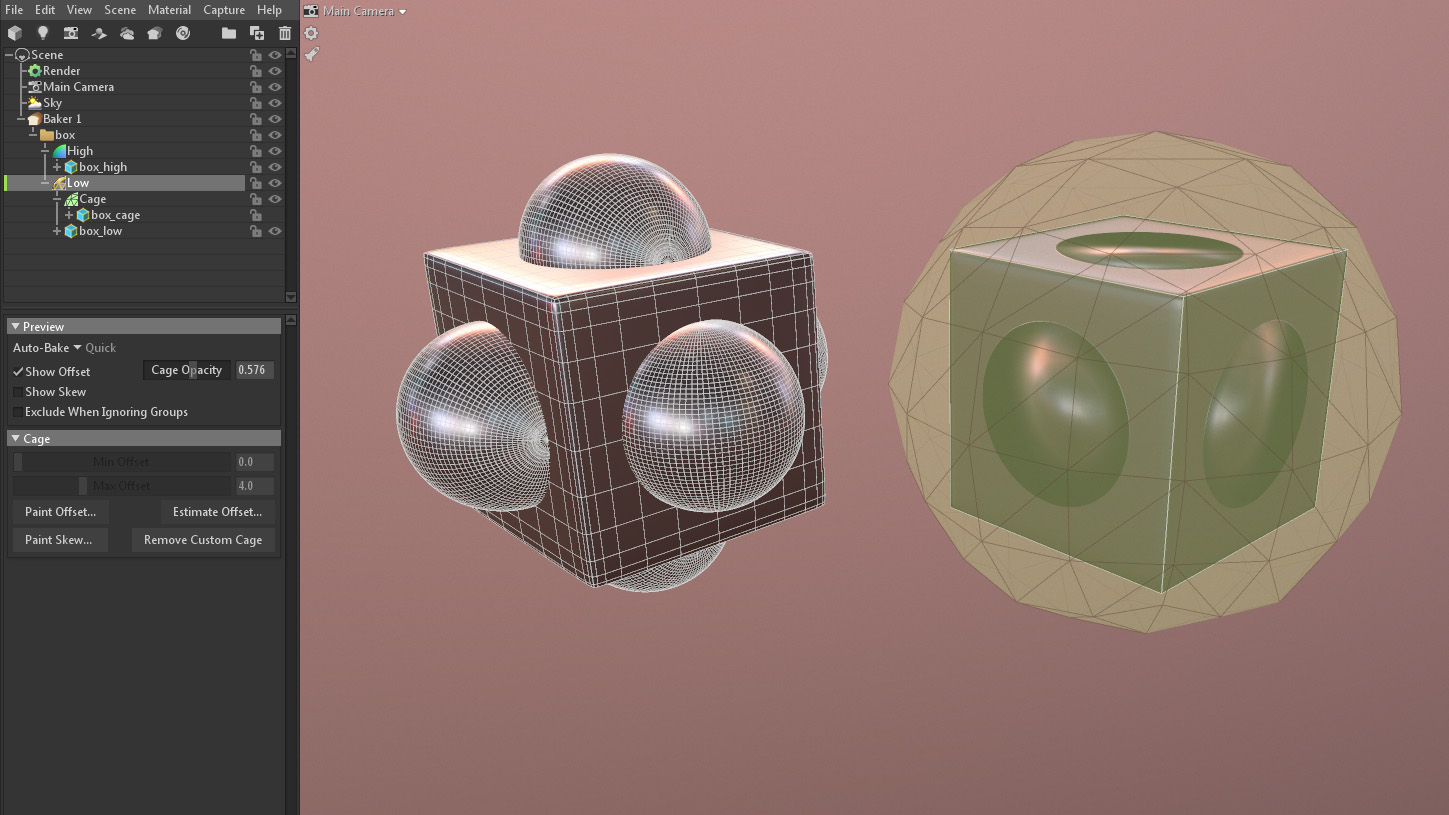 Custom Cage meshes can now be exported from your 3D application of choice. If you have a stubborn area of your cage that needs manual editing, you can override Toolbag's automatic cage generation with a bespoke mesh.
Load your custom cage through the Quick Loader by using the following naming convention: objectname_cage_variation. You can mix and match custom cages with Toolbag's automatic cage system as well by including cage objects for some, but not all high / low poly mesh sets. UV matching is used for Custom Cages, so you don't need to worry about matching geometry, mesh normals, or vertex order. Simply create a copy of the mesh, expand it to fit over your high poly, and edit it as you see fit. As long as the UVs match, it should work.
Enhanced Multi-Sampling


We've added a 64x Samples option to the Baker which provides better anti-aliasing for challenging areas such as acute lines and fine detail.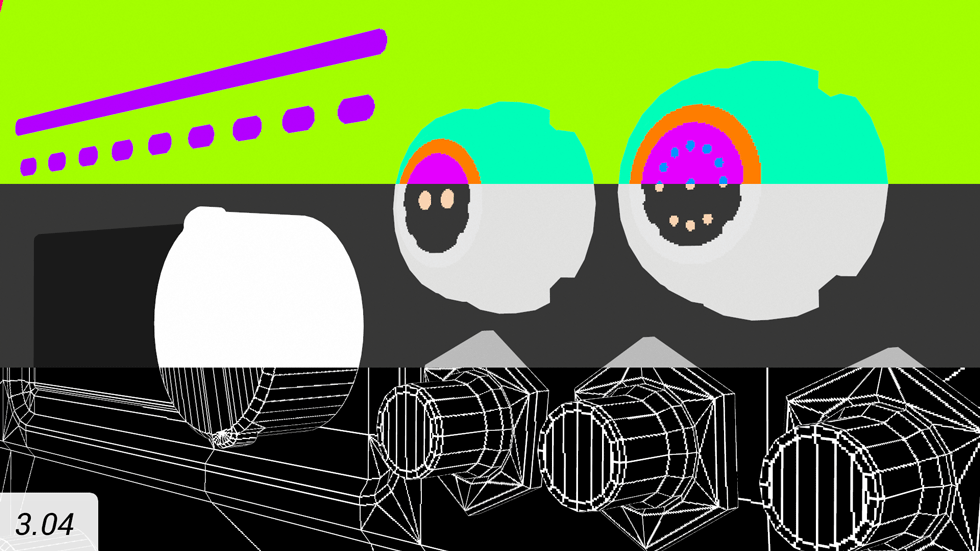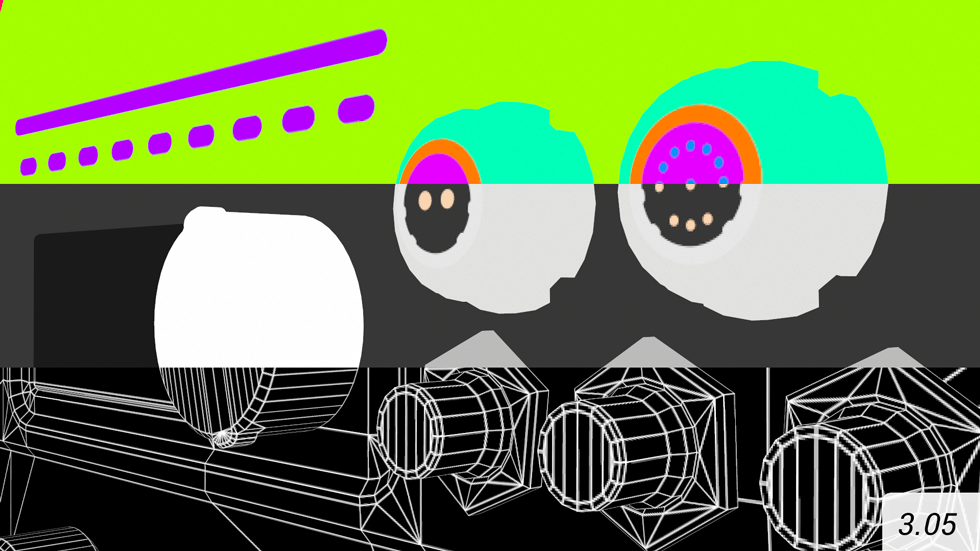 With 3.05, all map outputs are anti-aliased as well, including Material ID, Wireframe, and all material property outputs. This works for the masked, layered PSD option too.
Stability and Bug Fixes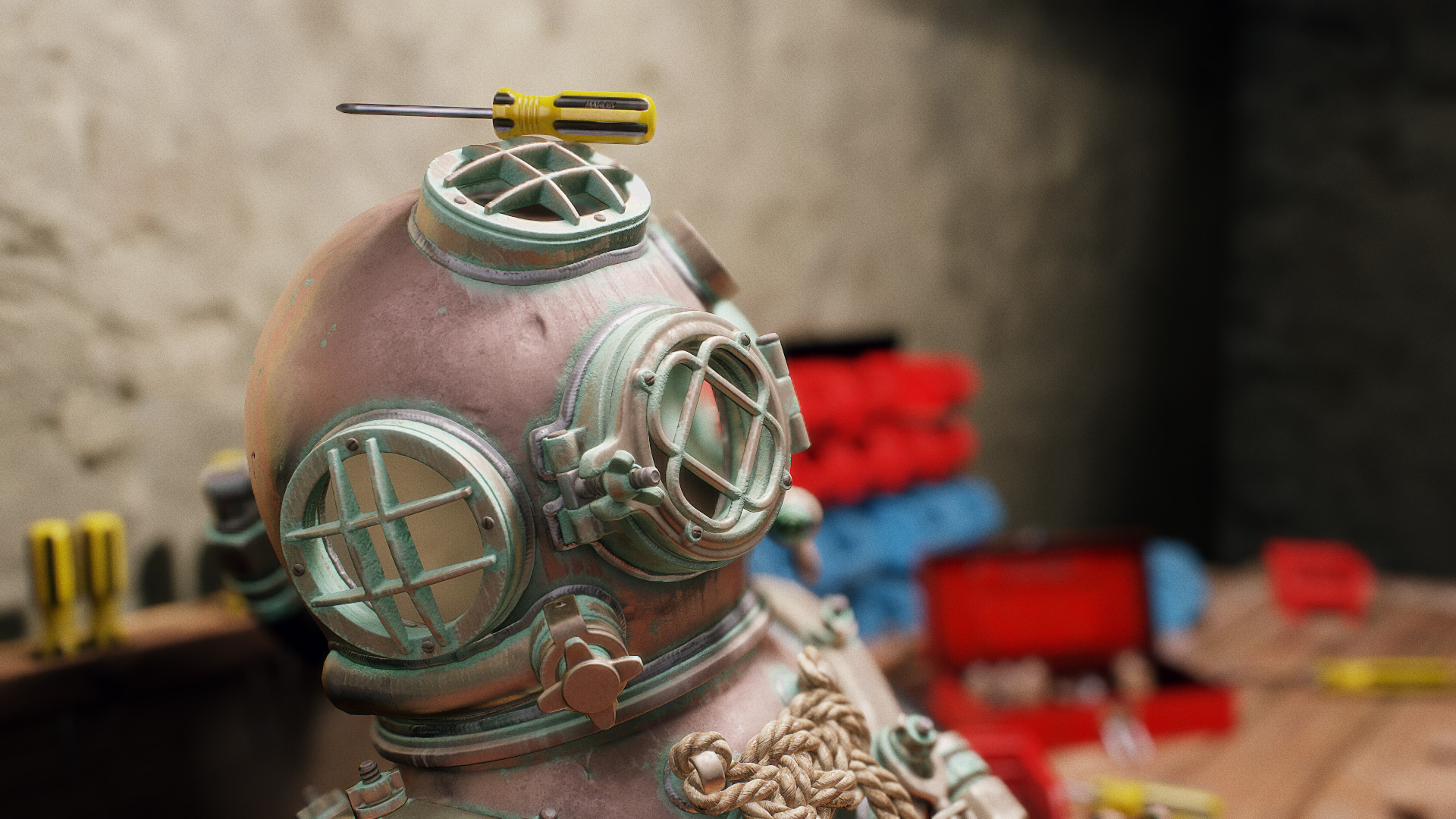 Stability has been a priority for the 3.05 release, particularly when using the Baker. Skew maps now save and initialize properly when loading older scenes. Texture sets work correctly with multi-layer PSD files. The estimate offset feature is working as expected again. We've solved a number of issues with the Quick Loader; lost references now provide a prompt to search for files, and adding and removing meshes from the Quick Loader UI works a lot better now. macOS GPU priority has been adjusted to improve stability with processor intensive maps like AO. We've fixed a number of other minor issues as well.
New Shading Models
Featured art by Sergio Acevedo Ruiz.
We've added an Advanced Micro shading model to the Microsurface module. Advanced Micro has two modes: Roughness and Smoothness (AKA glossiness), along with some additional controls. The Minimum and Maximum settings can be used to remap texture values. For instance, if you want the 0-255 range of your texture to be limited to roughness values from 0.3-0.6, you would set Maximum to 0.6 and Minimum to 0.3. The Exponent setting controls a gamma curve that can be used to convert texture content from sRGB to linear space (2.2) and vice versa (0.455), which can be handy if you're got a Roughness or Gloss map packed into a single channel of an sRGB image.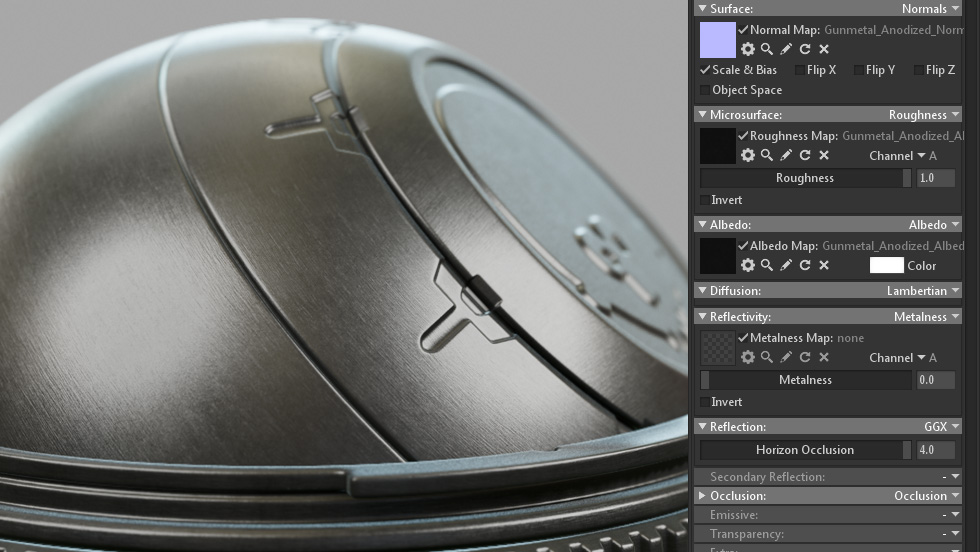 We've added a Roughness Microsurface model as well. This is essentially the same as the Gloss model, but with the value range inverted. We've updated the default material to use the metalness and roughness workflow, as it has become the clear standard over the past few years.
For those of you working with the specular and gloss workflow, have no fear, you can easily create a new Template Material that will override the default material. To do that, create a new material with blank inputs configured with the desired shading models and go to Edit -> Templates -> Set Template Material.
Try Today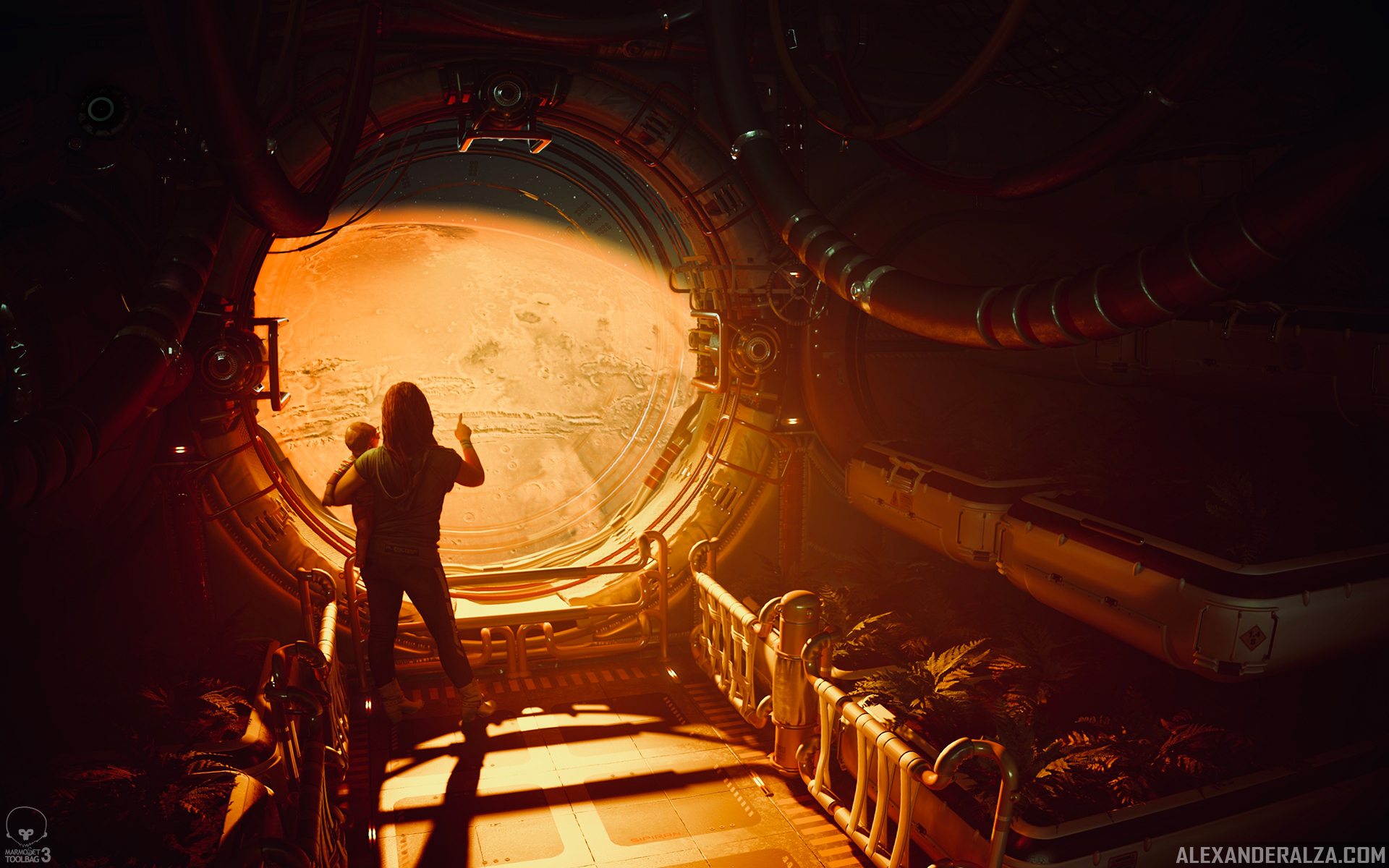 Featured art by Alexander Alza.
Give the latest and greatest version of Toolbag a spin by downloading the free 30-day trial. If you've previously had a trial but it ran out, good news! We've reset all trials, so download the installer and give it a go.