135 New Assets + New Material Category
The second Toolbag Library Drop has arrived, bringing you 135 new, high-quality Materials and Smart Materials, completely free for all Toolbag 4 users to download from Toolbag 4's integrated asset library.
This asset drop offers a diverse collection of content with a special focus on fabrics and furs. Click on the thumbnails in each section below to see previews and learn how to download the new assets from your Toolbag client.
Fun with Fabrics
Heavily featured in this second asset drop are various types of fabrics, such as wool, knits, cotton, and corduroys. Fabrics are a crucial part of costume creation for character art, furniture and scene dressing, and beyond! Some of our favorite fabrics include Knit Basket Loop, Knit Parallelogram, Wool Herringbone, and Wool Houndstooth. Be sure to check them out and send us some showcase renders of how you've used fabrics in your artwork.

Many More Materials
We've expanded the Materials section adding 107 new Materials that range from metal, dirt, ceramics, stone, and paint. Of notable mention is the new Creature category, which offers different types of scales and fur materials. Now is the perfect time to texture that sheep character you've placed on the backburner.

Total Materials Available
Super Smart Materials
We've added 28 new Smart Materials ranging from aged woods, worn asphalts, various stone types, paints, metals, and plastics. These Smart Materials are a surefire way to quickly get you on your feet with any texture project you create. Click the thumbnails in the row below the image to get a closer look at each new asset! Note: Smart Materials can only be used in Texture Projects.
New Smart Materials Added
Total Smart Materials Available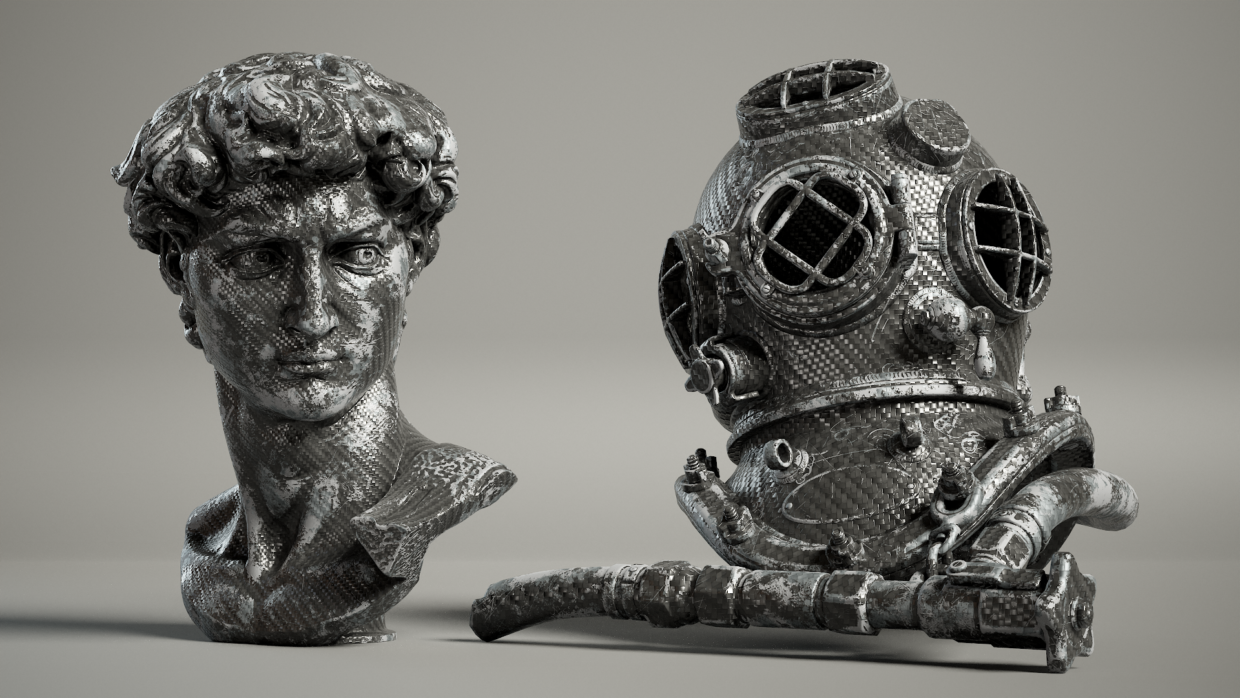 New assets available will automatically appear in your Library window with a cloud icon overlay. To download:
Open Toolbag 4
Choose Window -> Library from the menu bar (Shift+Ctrl+L)
Toggle the down arrow iconalong the bottom of the Library window to view all assets available to download.
Double-click an asset to download, or select multiple assets and click the download icon next to the search bar.
Concrete Aggregate Damaged

Concrete Irregular Cracked
Dolomite Sedimentary Jagged

Greenstone Archean Pillow
Knit Zigzag Chevron Diagonal

Wool Houndstooth Shetland
We've corrected a few issues in our material creation pipeline that result in a more faithful representation of sheen values on fabric materials. Previous fabric materials in the Toolbag Library have been updated for quality consistency and will have to be deleted and re-downloaded.
Updating an asset: 
Select an asset with an available update (listed below)
Click the trash icon on the top right of the Library window to remove your local copy
Double-click the asset to download the updated version