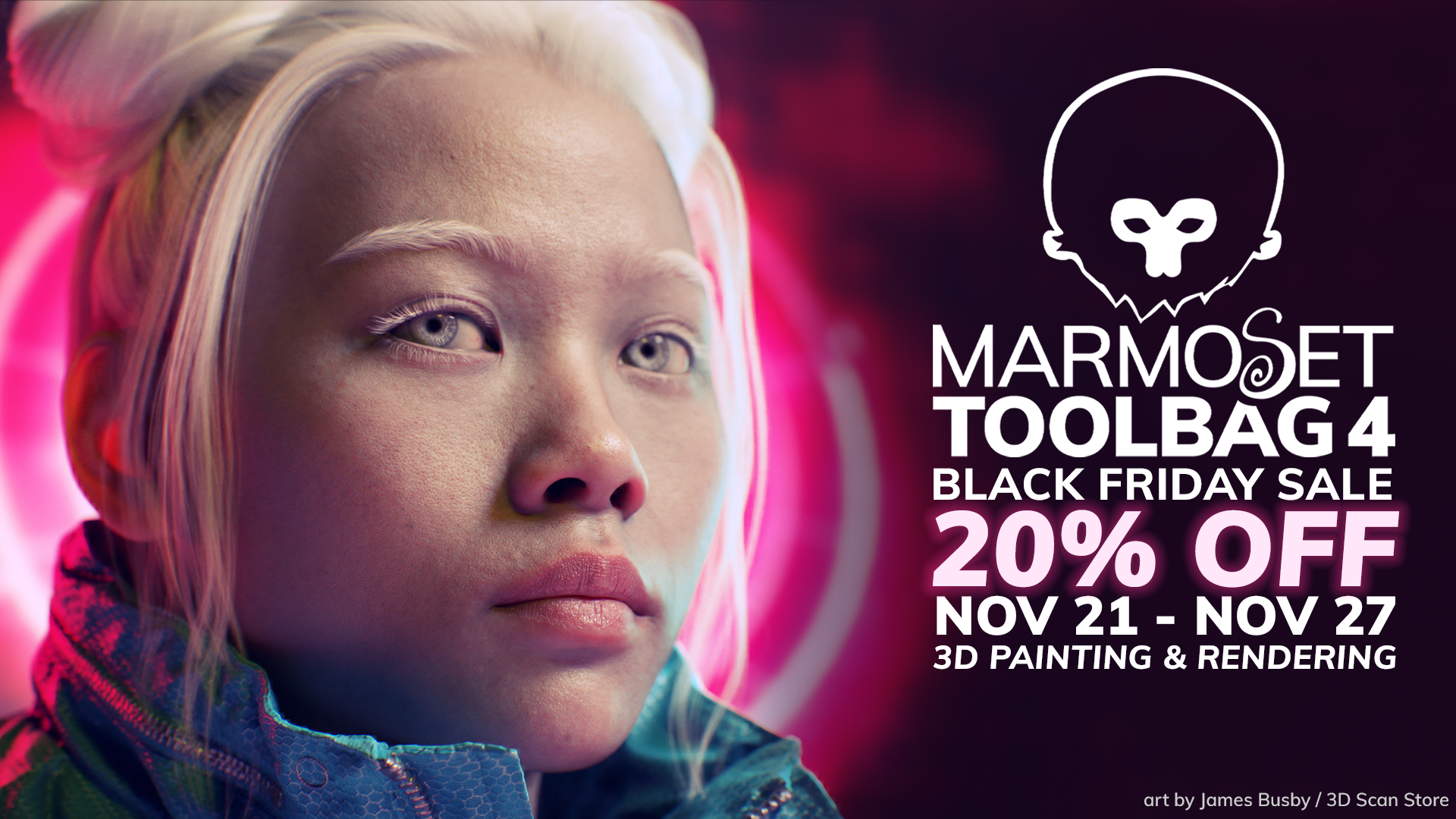 A limited-time opportunity is here…
Our Black Friday sale is back, giving 3D artists, studios, and academics 20% OFF perpetual and subscription licenses for Marmoset Toolbag.
Now is the perfect time to create jaw-dropping realistic 3D artwork with Toolbag's advanced baking, texturing, and rendering tools. Your license includes access to Toolbag's integrated Library featuring a diverse selection of base materials, smart materials, HDRI skies, and brushes to speed up your content creation.
Time is ticking! The sale ends on Monday, November 27th, so don't miss out and secure your licenses now!
Save up to:
$63 on an Individual Perpetual license
$3/mo* or $34/yr* on an Individual Subscription license
$199 per Studio Perpetual license
$8/mo* or $94/yr* per Studio Subscription license
$24/year* per Academic Subscription license
*Discount is eligible for the first 12 months of new subscriptions only.
Black Friday Sale FAQ